Martial Arts Classes at
Bloomington ATA Family Martial Arts
The Best in Bloomington, IN.
Get 2 Weeks FREE with
Uniform & Private Lesson
Top Rated Karate Classes in Bloomington, IN
LIMITED TIME OFFER!
Bully Prevention
At Bloomington ATA Family Martial Arts, our Bully Prevention program will give your child the skills to handle any situation. Teaching physical fitness, self defense, and building self-confidence, we will prepare your child for this ever-changing world.
Karate for Kids Classes
Our Karate Classes for kids in Bloomington, IN have a Special Offer. Karate classes enhance: Respect, Courtesy, Self-Control, etc. which leads to new Life Skills, Better Grades, reducing ADD/ADHD issues, less Bullying, Self-Defense, and better at Home Behavior.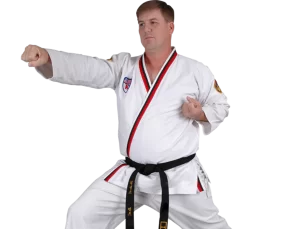 Martial Arts for Adults
Our Martial Arts programs service teens & adults from traditional to modern martial arts training in a safe and fun environment. Practicing concepts that build physical fitness, situational awareness, self-confidence, esteem, self-defense and much more.
Get 2 Weeks FREE with
Uniform & Private Lesson
Bloomington ATA Family Martial Arts
Karate Deal of The Day
Bloomington, IN
Bloomington ATA Family Martial Arts
Classes Starting Now
Limited Time Offer
MARTIAL ARTS TRAINING AT Bloomington ATA Family Martial Arts PROVIDES NUMEROUS ADVANTAGES
At Bloomington ATA Family Martial Arts our professional Instructors are ready to serve our community from karate kids to adults. We strive to make your martial arts class a personalized experience as we realize many of our students have enrolled for multiple reasons. If you live near or around Bloomington, IN please give us a call or complete any form on this site to receive your website special offer. Our program directors and Martial Arts instructors will reach out to you and schedule your first lesson and offer a tour of our academy.
Learn Valuable Life Skills
Increase Your Fitness
Make New Friends
Learn To Defend Yourself
Flexible Class Times
Let our team of Instructors show you how we can help!
Click on the Show Me How Button Below and get our website offer Today! We will get you in the queue for a schedule. First come first served, so don't delay.
LISTEN TO WHAT OUR HAPPY MARTIAL ART STUDENTS AND PARENTS ARE SAYING
Bloomington ATA Family Martial Arts Review and Testimonial System
Thank you for visiting our website. Please leave us a Review and Testimonial and tell us how much you enjoy our programs. Our goal is to serve our students with the highest quality training and facilities in Bloomington, IN. Thank you for giving us the opportunity to serve you and your family.
Bully Prevention Classes at Bloomington ATA Family Martial Arts!
No one should ever become a target or victim in life, though unfortunately for most of us, it is almost inevitable to occur in some form at some point. G-Master Academy takes bullying very seriously and stands up to protect youth within the community. Martial Arts students learn to stand up for themselves and others, to stand firm and proud!
Kids Love Martial Arts Classes at Bloomington ATA Family Martial Arts!
We are excited to meet your family. Martial Arts can help your children develop life-long skills that will benefit them at home, in school with better grades, and in everyday life with enhanced courtesy and respect. We are VERY proud of how our karate kids excel in the community after just a short time of being a martial art student. Click the Act Now button below and select a program that best fits your needs.
Teen & Adult Martial Arts Classes at Bloomington ATA Family Martial Arts!
Our Martial Arts classes for teens and adults are Top Notch. Our Instructors are actively involved with each student and the benefits our program has on and off the mat. From safely taught self defense skills to physical fitness our adult program delivers real world results. Our community members in Bloomington, IN love the classes and what we have to offer for them and their families.
Meet Martial Arts School Owners Mr. Shane Bosstick and Mrs. Melissa Bosstick
Bloomington ATA Family Martial Arts is a family owned, operated, and orientated, modern martial arts academy, dedicated to providing the best instruction, programs, and environment for our students. Our goal is that all of our family members—from our littlest (4-6 years of age) to our school aged kids to our teens to even our adults—can find a program that will meet their needs and develop them for the future.
FREE GIFT!
Enter Your Email Address to Download Our Free "How Martial Arts Can Positively Change Lives!" Book
There will also be a SPECIAL Gift In the email.